Online Banking and Bill Pay
Personal Online Banking
Traverse City State Bank is pleased to provide your the convenience of online access in an easy-to-use interface. This Online Banking service is the perfect solution:
Review real-time account information
Transfer between accounts
View history of transactions
See online check images
Export to accounting programs
eStatements available
Mobile Banking available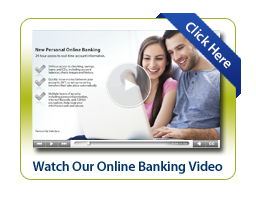 Enroll in Online Banking

HERE
Bill Pay with Online Banking
Add to Personal Online Banking the Bill Pay service, which allows you to:
Make payments online 24/7
Schedule recurring bills to be paid the same time each month
Schedule future dated payments
View payments itemized on your checking account statement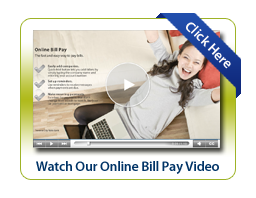 Looking to view and pay your mortgage online?
Click here to make a mortgage payment or view your mortgage e-statement online.
eStatements
Receive your statement electronically if you want to eliminate your mailed paper statement.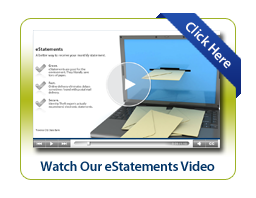 Enroll for secure and eco-friendly eStatements within Online Banking.
eStatement Help Tips:
Enrolling in eStatements stops your paper statement delivery and enables secure, electronic delivery of your statements for up to the last 18 months, to your online banking page.
To enroll:
1. Go to the Options tab in Online Banking and find the eStatement Enrollment section.
2. Select each account you would like to enroll in eStatements by placing a check mark in the Primary Accounts column and the Enrollment Status column. If you have already enrolled an account, it will display as 'Enrolled'.
3. Verify or Change your email address by typing the correct address in the space provided.
4. Confirm your email Address by re-typing the correct address in the space provided.
5. Click the link titled 'Traverse City State Bank eStatement Agreement'. The Disclosure will open in Adobe Portable Document Format (PDF). Once you have read the disclosure, return to the enrollment screen, and accept the disclosure by clicking the box.
6. Click the 'Accept' box to complete your enrollment.
You may decline or defer enrollment to a later date by clicking the 'Decline' box or the 'Ask Me Later' box.
To View your eStatement:
1. When your current eStatement is available you will receive an email notification.
2. Log into Online Banking.
3. Choose the appropriate account.
4. Go to the 'Documents' tab.
5. Choose the account and time frame.
Need help with eStatements?
Please contact us at (231)995-5500